Facelift surgery also called as Rhytidectomy has gained popularity in the recent times as a permanent anti- aging surgical procedure. It gives dramatically better results in appearing younger.
It is an operation designed to reduce sagging and wrinkling in the lower face and neck area.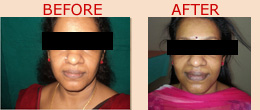 Facelift surgery works best in patients with Skin that is fairly supple Well defined underlying bone structure to provide support and contribute to satisfying results, Realistic expectations,Good overall health ,Loose skin on the face or neck.
Rejuvenation procedures done along with facelift
Blepharoplasty / eyelid surgery
Brow lift
Facial fat grafting
Blepharoplasty- It is done to improve the appearance of upper eyelids, lower eyelids or both. It gives a rejuvenated appearance to the surrounding area of your eyes.
Brow lift- It removes frown lines or deep wrinkles between eyebrows and corrects droopy skin underneath the eyebrows.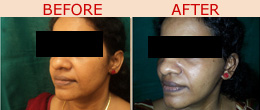 Facial fat grafting- Fat grafting is the process in which small amounts of fat from one part of body is taken and re-implanted elsewhere, were it is needed.
In facial fat grafting, fat is implanted either to the lips, nasolabial folds, under eye areas, the cheeks and other parts of the face.
It is minimally invasive and can help correct problems such as acne scars and restore a youthful look to an aging face.
we are here

Dr. Sathishchandra
FLAUNT-Hair transplant and cosmetic
surgery center, 2nd Floor, Legacy
Commercial Complex, Above Dominos
Pizza, Bendoorwell, Mangalore - 575 002
Phone:0824-2433388
Mob :+9190350 90976
Email: satchandra2001@yahoo.com
info@cosmeticsurgerymangalore.com